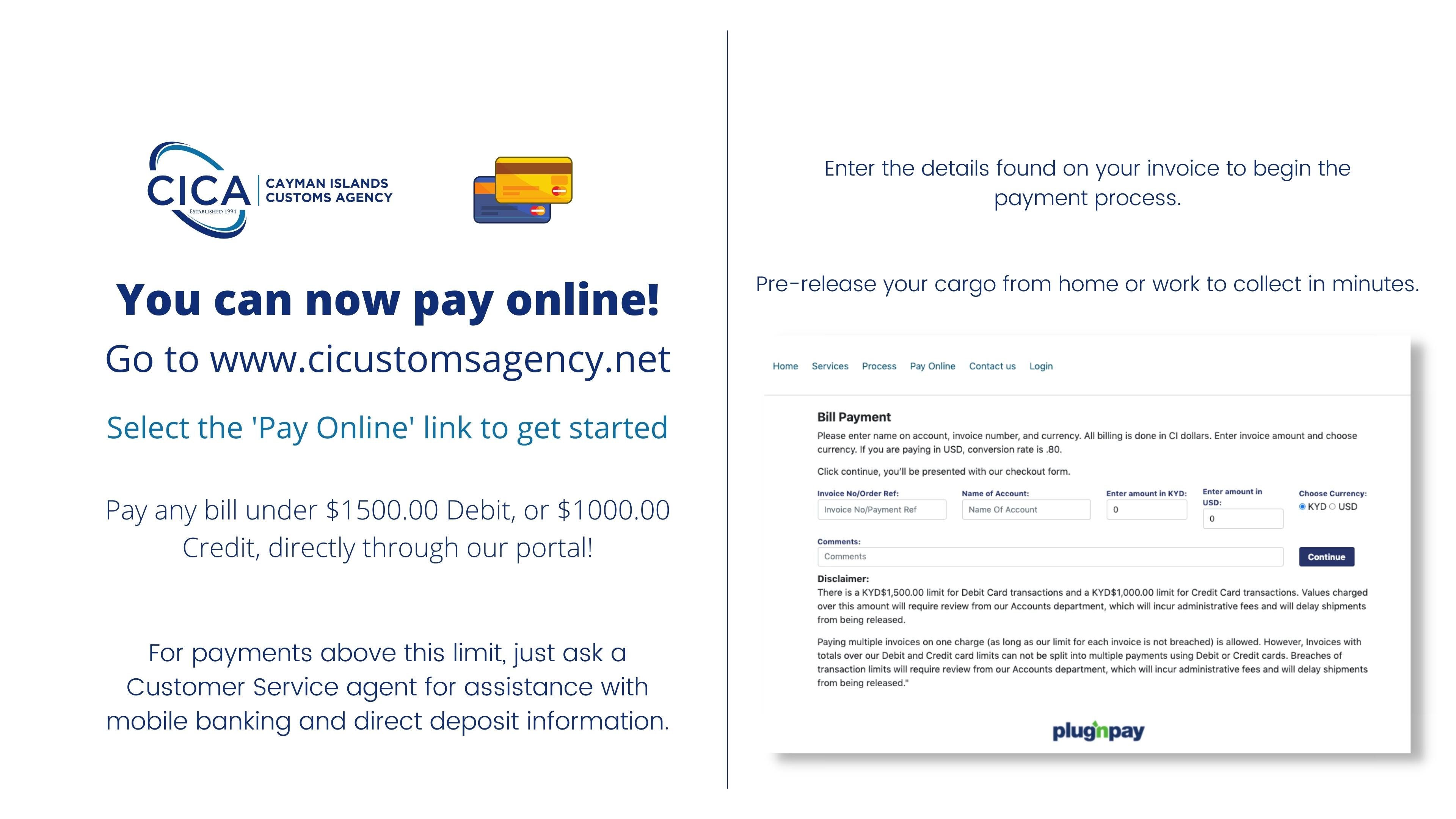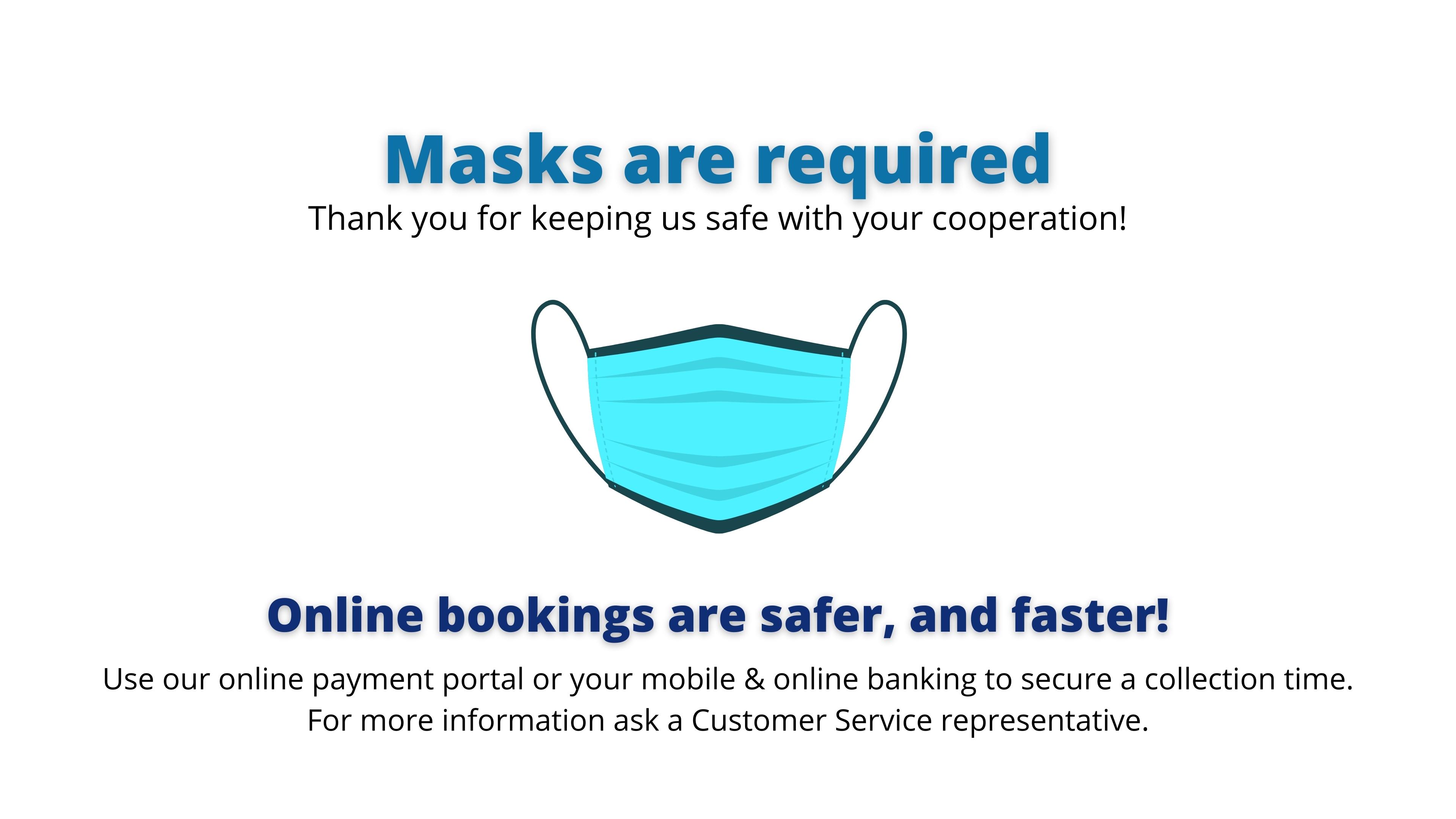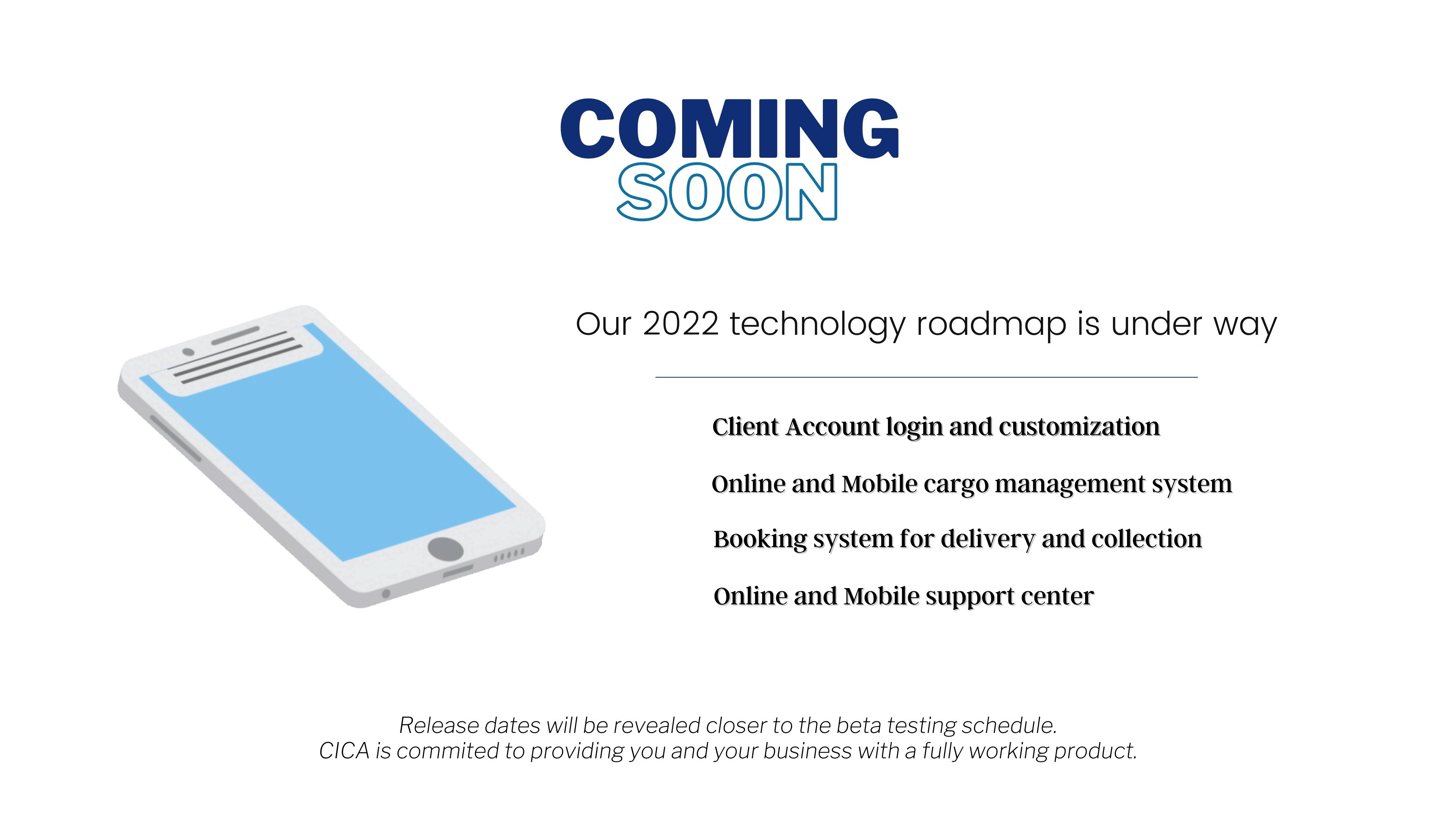 You order the goods, we handle the rest.
All of your shipment management needs from start to finish. Spend your day exactly how you want to.
Let us be your guide through Customs, see the information below for more details.
Let us be your guide through Customs, see the information below for more details.
Services and Expertise
Our expertise in commercial and personal clearing is the one of the many ways that our agency services provides you with piece of mind, and saves you time. Order as many items and you want, and never have to step foot in Customs once. Use your time how you need it, not waiting for your number to be called.
Time is money. Avoid long lines and paperwork when you use our services:
Entry processing
Customs processing
Cargo clearance
Release dropoff
Get the very best in cargo services. CICA is the only Customs Broker on island that receives its containers directly from a freight forwarder to generate on hand cargo. You can track your shipments, and pick up goods of any size straight from us. No middle men, no mystery.
Have piece of mind. Consolidate many orders into organized shipments:
Consolidated storage
One time collection
One tracking number
Warehouse assistance
Pallets, boxes, large and small. We do it all. Our fleet of delivery trucks can handle all of your transport needs. Curb-side, or inside, we can make it happen. Ordering new furniture or household goods? We offer top notch unpacking and assembly services as well.
If you can ship it, our fleet can handle it. Let the cargo come to you:
Cargo repacking and Loading
Curbside and Home delivery
Unpacking and Assembly
Forklift & Piggyback
Whether you are moving, or need a precious item replaced, sending cargo off island is just another one of our specialties. We arrive on site to expertly pack any items for sailing, and pick them up on location too. Save your time and energy for the important things.
Proper protection for your export goods is key. Send cargo out worry free:
Individual wrapping and boxing
Crates for larger shipments
Industrial packing materials
Export processing and storage
Car and Vehicle
New Service!
Purchase your vehicle and leave everything else in our hands, we provide the full spectrum of vehicle import services. Unloading, Inspection, Licensing, & Vehicle Registration. We even give it a wash and full tank of gas so that when we deliver to your home its ready to roll.
Take all the work out of getting your car ready for the road with new vehicle services:
Vehicle Clearing
Licensing and Registration
Vehicle Inspection
Driveway delivery
Broker Process
First time customer?
Registering an account takes just a few minutes! Download and
sign the following forms:
Place your orders then send them to your shipper of choice, and add CICA as the Notifying Party.
Send us your Invoices, Online order emails, or any other appropriate documentation.
Consolidated Shipping and Warehousing
Get the ultimate service in Grand Cayman bound shipments when you ship with Deluxe Freight. Our joint consolidation system is a unique combination of security and speed. Ship, clear, and receive all of your items under one number, and all in one place.
For the best experience use our guide
When purchasing your goods bound for Grand Cayman:
Use the following as your shipping address
Deluxe Freight
11401 NW 107th Street
Suite: 100
Miami, FL 33178
Be sure to check your order's delivery date!
Estimated delivery dates vary-
Depending on the vendor
and which items you order
When your goods are on their way to the freight forwarder:
Forward any appropriate documentation
For the best experience, include
all of your paperwork
Speak to a customer service agent:
We let you know which of our
services are right for you
To consolidate, or not to consolidate?
Choose if your goods leave one by one, for speed:
Items leave the country of origin individually
in the order they reach your freight forwarder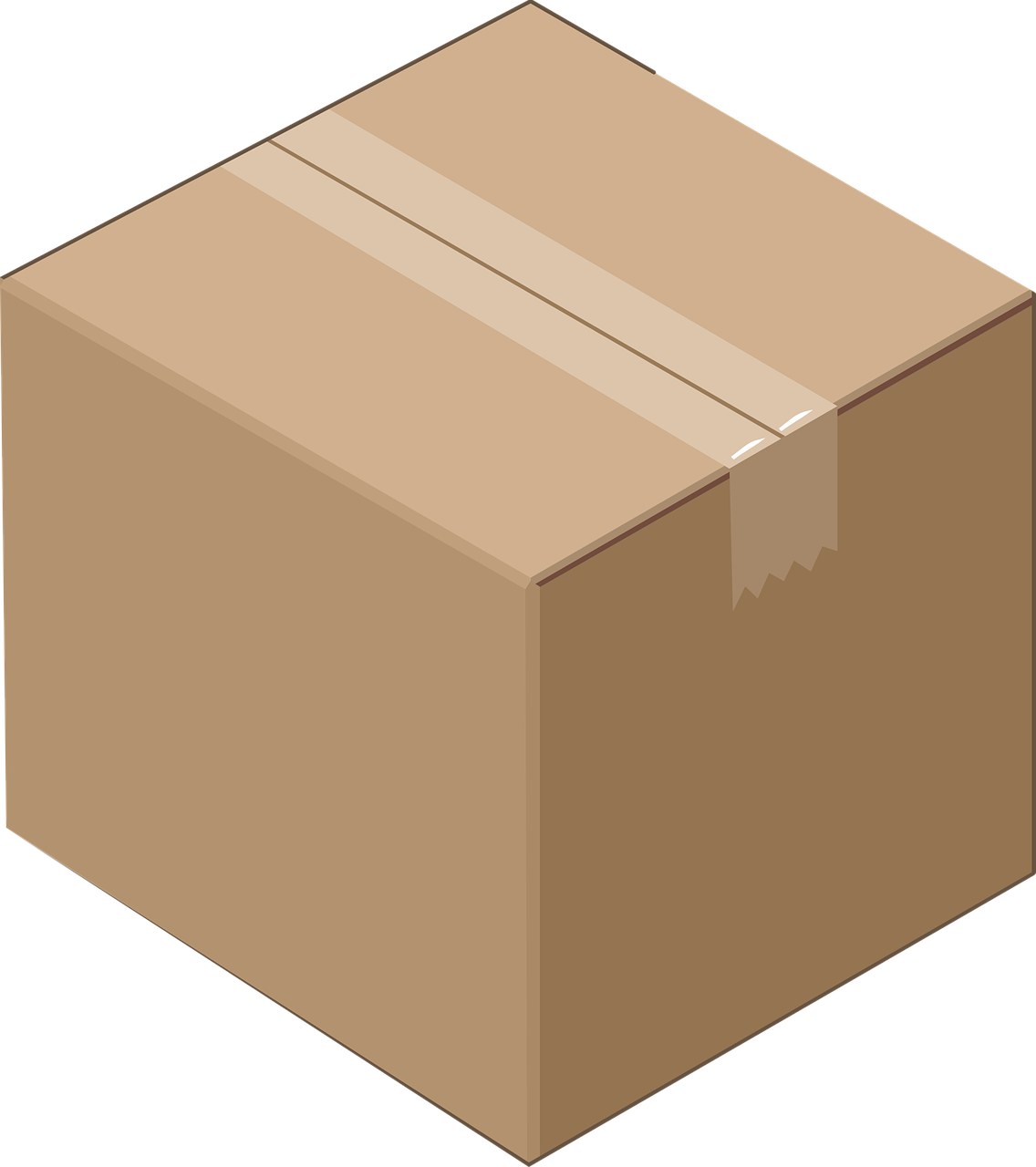 Or together, for the most convenience:
Items leave the country of origin once
all items reach your freight forwarder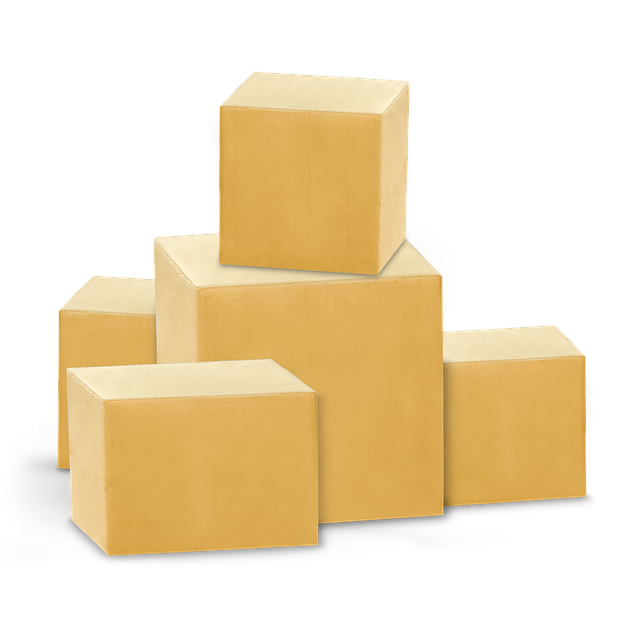 Ask a customer service agent which one is best for you.
Then simply collect or arrange delivery when your cargo is available!
Simple. Easy. Affordable.
Contact Information
Find out more about all of services today.
Call to speak to an imports agent - +1345 949-2350
39 Ashgo Street, George Town, Across from GT Automotive